Your phone system just got smarter – and easier to use!
New cloud-based PBX technology from Utility Telecom replaces outdated on-premise systems with powerful new capabilities that help you deliver better results for your employees and your customers.

PLUS, you enjoy the support of a local provider to help you use all of the capabilities of your new system. Unlike others, we provide service that makes the difference: verified on-premise installation, programming, initial call flow set up and features training for your team.
A modern phone system is your new competitive advantage.
Our enterprise-grade cloud PBX helps you optimize your customer communications and increase productive collaboration with your clients. The cloud-based interface makes it easy to set up (and change) call flows, program the auto-attendant and enjoy the features of advanced voice mail. The bottom line: a better experience for your customers.
Ready for a hybrid, on-the-go workforce.
Your team will love the conveniences of Utility Telecom's cloud-based PBX phone technology. For traditional users, there's robust desktop phones, advanced voice mail and call center features. For techno-savvy hybrid workers and call-center attendants, the system works seamlessly across devices and integrates SMS, video, chat and more in one platform. We'll help you tune the capabilities to your team's initial needs and then help you expand them as needed.
You'll appreciate our "old-fashioned" approach to service.
There are lots of companies who want to sell you a phone package in a box that you get to figure out on your own. We're different. We collaborate with you for a reliable, productive solution tailored to your business – for about the same cost as a "buy on the internet" package. We're both your phone company and your IT provider, so we handle everything start to finish. And we're available locally to make sure everything goes right.
Highlights of Our Unique Advantages
Best-in-Class VOIP & Cloud-Based PBX
Unlimited calling, SMS and fax; multi-level auto-attendant; direct dial numbers; advanced voicemail; advanced call handling, queues and flows; multi-location and remote worker productivity features; unified interface for easy on-the-fly management; smart analytics.
Avoid hassles,
we do the work!
No randomly plugging in components and dealing with overseas operators to get it working. We handle the installation, configuration and user training. No need to mobilize a large team or burden your IT department. This approach has earned us the loyalty of customers for decades – and we don't intend to change!
The stability and support of a proven local provider.
Speak with real people, day or night. Get prompt on-site technician support when needed. Connect with experts who want to understand your business and help you succeed.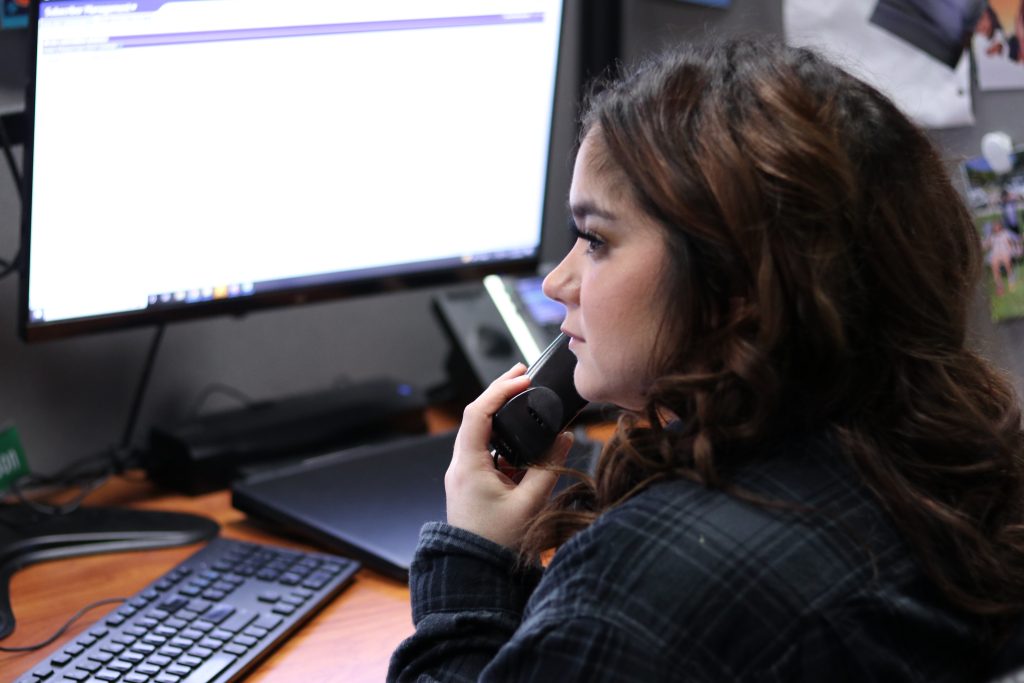 Upgrading from an existing on-premise system?
You'll appreciate the benefits of no on-site equipment to install and maintain. Plus you'll access a full suite of new features with one easy interface. And change-over is easy, without bringing in your IT support team.
Looking for the latest technology and most features?
Our system provides a nearly endless list of features and options. But more importantly, we'll help you configure the ones you want to use and make them work for your business. (Our experts know the menus and the manuals so you don't have to study them!) Let us know what you need so we can include it in your set-up.
Want integration to your software and/or advanced analytics?
As a full-service IT provider, we bring advanced networking capabilities to your challenges. Create customized dashboards to get insights on the KPIs that are important to you.
You'd think our extra services and support would make our approach cost-prohibitive. Our experience allows us to compete effectively with "DIY packages" when you commit to us as your partner.
We guarantee that you will never get stuck talking to a machine when you reach our support line-our 24/7 live customer support team is full of qualified experts who are ready to help you with your business needs.