With our mobile app, just one tap or click connects you to your customers, employees and partners.
Talk, meet, message, text.
Max UC is Utility Telecom's powerful app that installs onto a smartphone or tablet, providing instant access to a broad scope of powerful features to support employees on the go. Stay connected with your customers, employees and partners using Max UC on any device (Windows, Mac, Android, iOS).
Seamlessly use mobile devices to make and receive phone calls, send text messages, conduct videoconference meetings, and conduct team chats.
Max UC can be used with company-issued devices or can effectively "twin" an employee-owned device into both a work and personal communications tool.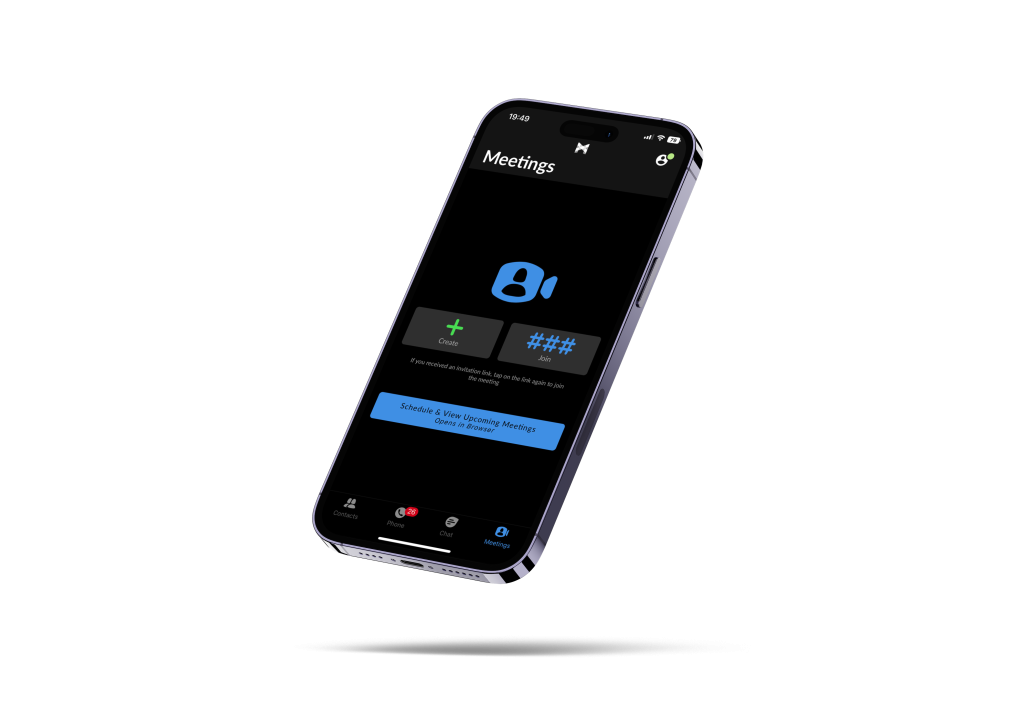 Let MaX UC help your team stay together for effortless collaboration beyond the office. With a simple, sleek, and easy to navigate mobile interface, your team will benefit from a Unified Communications solution.
Seamless Communications & Improved Collaboration
Instantly switch between computer and phone. Transform a voice call into a video meeting, team chat or teleconference.
Deliver Superior Customer Support
Answer and manage calls from anywhere. Rally team members to answer questions or provide support. Get face to face. Solve problems fast.
Manage All Your Details Remotely
Set communications rules and call routing on your terms. Add new users, add new numbers, and more—all in your Utility Telecom account, from anywhere.
No Additional Cost or Hardware,
Just Simple Set-Up
MaxUC is part of your Utility Telecom Hosted Unified Communications (UCaaS) package.
Leave behind the restrictions of your old-fashioned phone system, and enjoy the on-the-go benefits of Unified Communications from Utility Telecom
KEY FEATURES OF THE MAX UC APP
Automatically pulls contacts from your corporate directory and keeps them synchronized. Can also integrate with popular CRM and ERP software to update contacts.
Check voice, video and fax messages. Optional transcription of voice to text.
 Across platforms and device types.
Call routing, queueing, monitoring and reporting.
We guarantee that you will never get stuck talking to a machine when you reach our support line-our 24/7 live customer support team is full of qualified experts who are ready to help you with your business needs.