A cloud-based phone system that makes your employees more
productive and your business run smoother.
It includes phone, video conference, messaging, SMS, and fax in one powerful, enterprise-level package.
It delivers more functionality than a traditional phone system without the hassle of managing and maintaining a phone system. With Hosted UC, you'll get powerful features such as auto attendant, unified messaging, find-me follow-me, and call center functions. Best of all, you get maximum functionality at a budget-friendly price.
Hosted Unified Communications (UCaaS) is easier and less expensive to manage and support, which means there is less reliance on IT teams or outside contractors for moves, adds and changes.
Take advantage of rich calling and collaboration features including handling of inbound calls; video conferencing; instant message and presence features that help to improve employee productivity and seamlessly connect remote staff.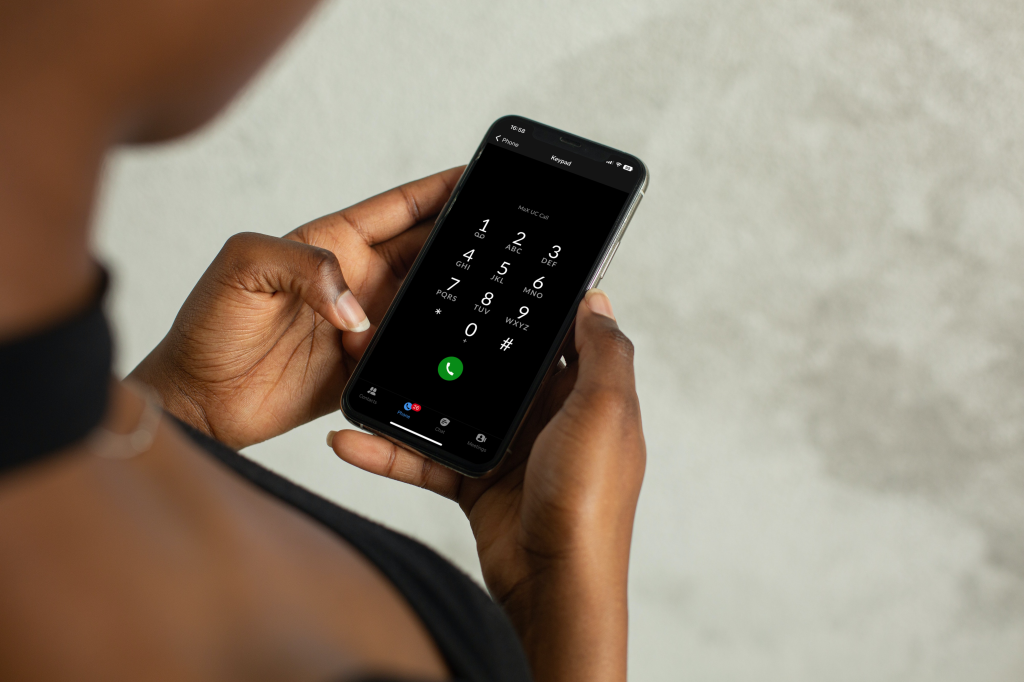 A FULL SUITE OF SOLUTIONS
Desktop, mobile (any iOS or Android device), conferencing. Seamlessly move calls from device to device, or from cellular to Wi-Fi, even in the middle of a call.
Easily check voice, video and fax messages from a single message center. Voice messages can even be translated into text so you can read them without dialing in to retrieve them.
Phone system features bundled into an app, allows seamless response from anywhere. It's easy to jump from phone to video meeting to chat.  With mobile device twinning, employees can use their favorite device with a second employer-controlled phone line, with full voice and SMS texting capability.  (Employer retains control of number, no need to supply company-owned mobile phones)
Host and record conference calls using desktop and mobile clients, eliminating the need for a third-party conferencing solution. Same features as Zoom® without the fee or Microsoft® Teams without lengthy and expensive set-up.
Send and receive faxes and view them in any email box.
Ring groups, queues. Automatic Call Distribution (ACD). Quickly change call routing using an easy-to-use web portal.
With your CRM, Microsoft Outlook.
We guarantee that you will never get stuck talking to a machine when you reach our support line-our 24/7 live customer support team is full of qualified experts who are ready to help you with your business needs.