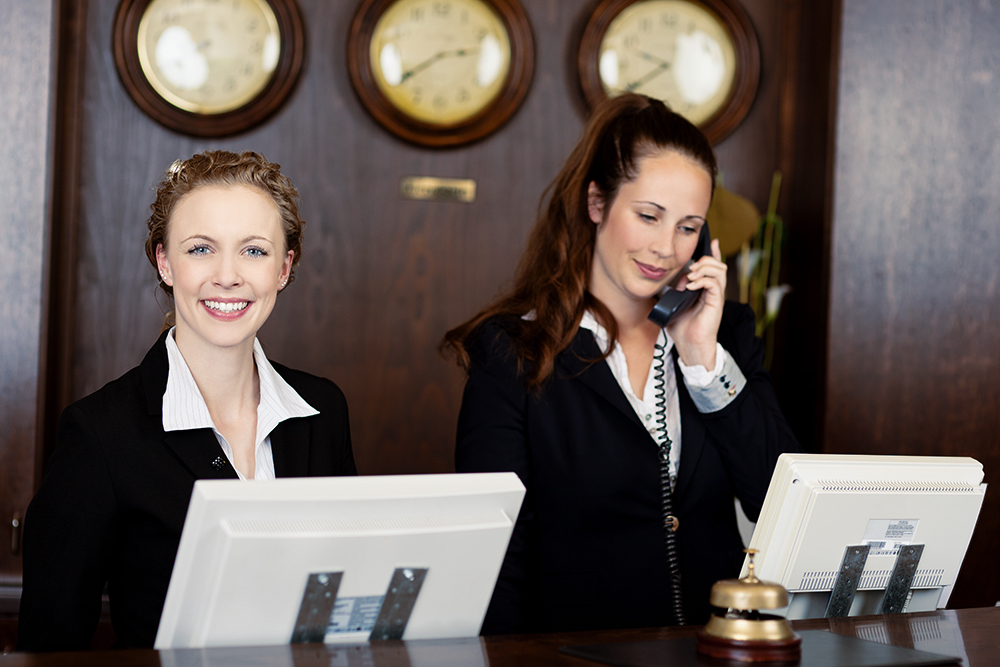 Take your hospitality to the next level with Utility Telecom's Hosted Hospitality, a next-generation, cloud-based telephone system specifically designed for hospitality applications by people who have worked in hospitality telecom for more than 30 years.
Designed from the ground up to work with PMS systems, Hosted Hospitality is guaranteed to integrate with your existing property management system. If you want to streamline daily operations across your property for optimal efficiency and personalized guest service, Hosted Hospitality is the answer.
Provides a safe and secure communication system and meets your telecom voice needs with a reliable solution.
Fits into current expenses. Includes 24/7 support, call center coverage, system maintenance, and software upgrades.
Supports affordable guest room phone by reusing current phones, your inventory of spares and dial-up internet.
Property Management System
Integrates with your property management system (PMS) seamlessly. There is no need to buy new equipment.
We help with resetting voicemail passwords, greetings, and changing guest room names for the best guest experience.
Exclusive top-of-the-line features include wake-up calls, message waiting, and enhanced 911 handling.
Enable recording on your VoIP calls to track staff interactions with guests. Assess employee capabilities and customer satisfaction.
Allow front desk staff to focus on customers. No need for a dedicated receptionist to handle every call Built-in auto-attendant allows customers to self-service. For example, you can greet customers with, "Thank you for calling [location name]. To reach our reservations, press three.
Interact with guests with 2-way texting (guests can text the front desk to request late check-out, etc.). Exchange texts and rich media with your staff, maintenance technician, and/or any team member in real-time. Welcome customers and cross-sell other on-property services like restaurant reservations.
We guarantee that you will never get stuck talking to a machine when you reach our support line-our 24/7 live customer support team is full of qualified experts who are ready to help you with your business needs.