Utility Telecom was a participating sponsor for the Fifth Annual Misty Holt-Singh Memorial Golf Tournament that was held on Friday, August 10, 2018.  This tournament took place at the Elkhorn Golf Club in Stockton, California and was hosted by the family of the late Misty Holt-Singh's in honor and remembrance of her.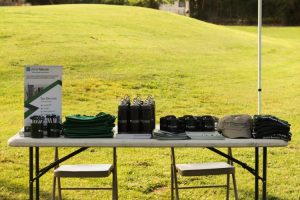 Utility Telecom sponsored the "Closest to the Pin" competition with a brand new set of irons valued at $1000 as the winning prize. The company's booth was located right in front of the competition, providing free Utility Telecom goodies like water bottles, reusable bags, hats and more to all the participating golfers.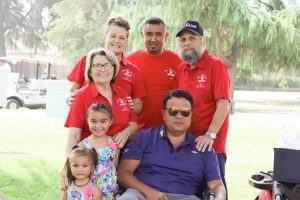 We at Utility had a great time meeting Misty Holt-Singh's family along with the participating sponsors and golfers for the event.
Through sponsorships, participants, and raffle tickets collectively, the event raised $30,000. Proceeds raised from this event were donated to the Victims of Violent Crimes of San Joaquin County Organization. The Victims of Violent Crimes of San Joaquin County donated half of the money raised to other non-profits similar to their own such as Citizens Against Homicide, Kelly's Angels, Youth for Christ, Parents for Murdered Children, Haven of Peace and the Every 15 Minutes program.
Thank you to all who joined in this wonderful event in honor of the late Misty Holt-Singh! We are proud to be a part of wonderful organizations that bring strength to the community.